If you're looking to improve your marksmanship game, there are many different shooting accessories you can turn to, but one that's not used often, yet yields great results, is the trigger pull gauge. This shouldn't come as a surprise as one of the best upgrades for accuracy is the trigger. The pull on some triggers can feel softer or harder than they actually are, and while adjustable triggers may be tuned without a trigger pull gauge, you'll just be guessing. In fact, savvy shooters tend to shop for used firearms with a trigger gauge, as it can tell them a lot about a gun.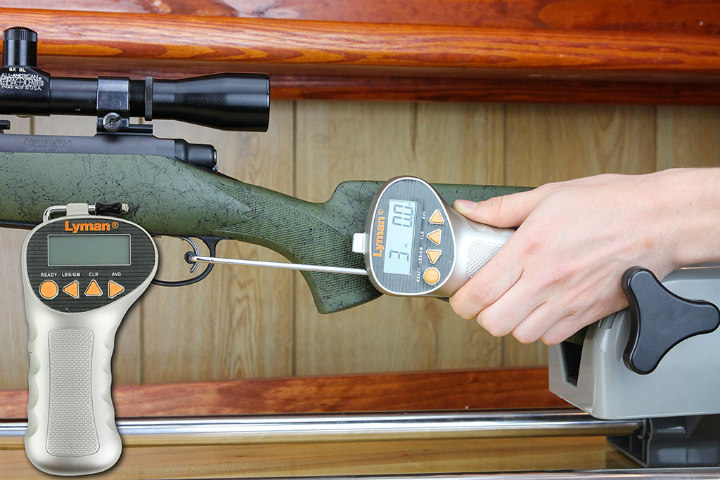 Every shooter needs a cleaning kit at least. From there, depending on the type of shooting they intend to do, the level of interest and aptitude for tinkering they have, the tools and accessories' list they need may vary. A gauge trigger, however, is an excellent accessory even for casual and competition marksmen alike. It gives you the ability to tune or adjust the trigger to the perfect level. Nowadays, there are gauges using digital trigger scales, such as the Lyman trigger pull gauge, which provides incredibly accurate results.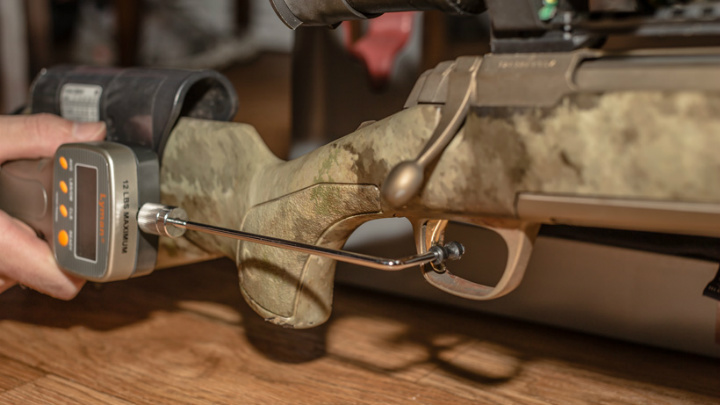 Although not the cheapest, the Layman trigger pull gauge features the most advanced technology that allows for maximum accuracy. It can read to maximum 12 pounds/5.4 kilograms, covering most weapons on the market, and it features an easy-to-read, large LCD display. In order to operate it, start with a triple-checked, unloaded firearm, then press the ready button, hook the roller around the trigger of the weapon and pull the gauge gently straight until the trigger releases.
The gauge will show you the trigger pull weight on the display, and you can do as many readings as you want by pressing the ready button and repeating the process. The Layman trigger gauge can store 10 measurements so that you can compare results after tuning or adjusting. Other notable features of this trigger gauge include switching from grams to ounces with the simple push of a button, an adjustable rod that works on almost any weapon, and two AAA batteries.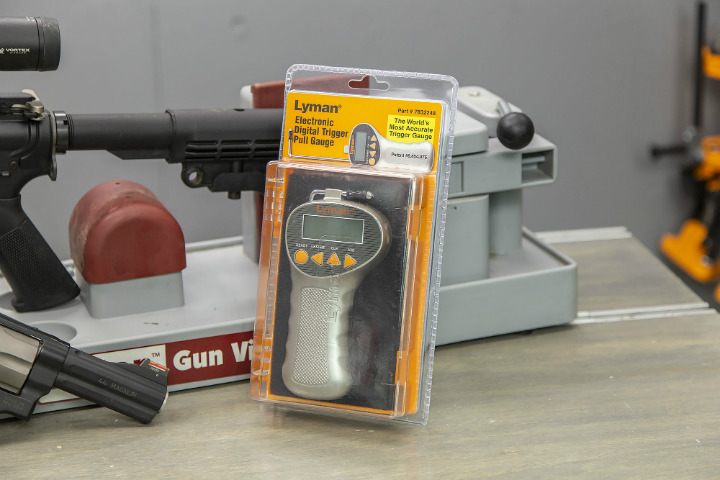 You can easily find a wide range of trigger pull gauges, including the Layman model online. They aren't the cheapest accessories, but they won't break your bank and they'll come in handy every time you buy a new gun or go shooting. With that said, you'll also be more comfortable buying used guns, knowing that you can test the trigger before you buy them.