Although your bike might be your favorite means of getting from point A to point B, in some cases, it's necessary to transport your bicycle on a car bike rack in order to get to your riding destination safer and faster. There are four main types of bike rack mounting systems: roof mount, trunk mount, hitch mount and spare tire mount. In today's blog post, I'll talk about the hitch mount bike rack specifically, its features and why many people believe it is the best option. Now sit back and enjoy the ride.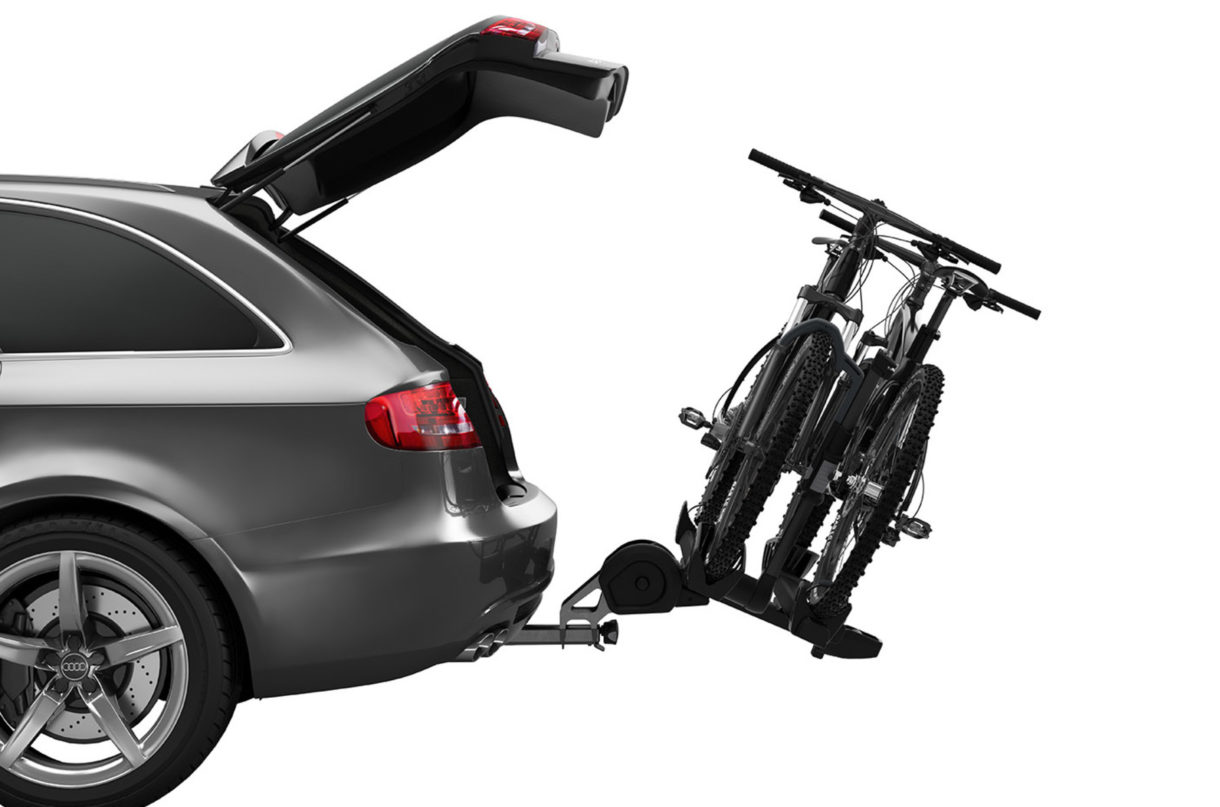 Easy to Install
Hitch mount racks are simple and easy to install as there's no special tools or fasteners in order to get it done. All you need to do is to simply slide a bar into the hitch receiver and tighten it and your hitch mount bike rack will be ready to get loaded. This can save you a lot of time especially if you are a frequent user. They are also easily removed in case you decide that you don't need the rack for any period of time. Many hitch racks have locks or can be easily secured to a hitch with a cable lock, which means that security is not an issue.
Different Styles
There are two styles of hitch mount racks that you can choose from and both of them provide excellent service but for different situations and types of bikes. The first one is the platform hitch mount rack which uses a platform to support the bike. With the platform mount, the wheels of the bike are seated in cradles and strapped down with a frame clamp which also goes over the crossbar so it holds the frame more securely. The other type of hitch mount rack is the hanging mount rack which holds the bike by seating the frame in padded cradles that are fixed on the support arms so that the bike hangs down. This is quite an unusual mechanism but it is compatible with the majority of bikes in regards to their size and type.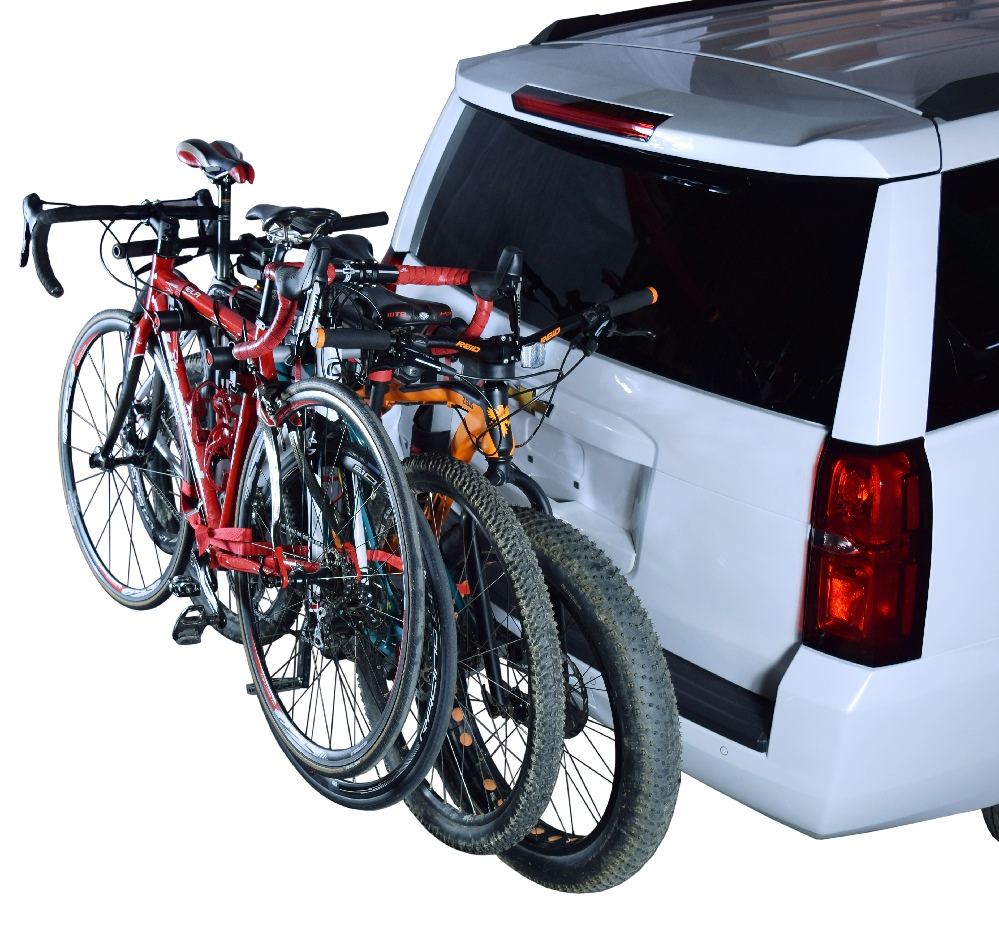 Stable
Despite the installation process being so quick and easy, a hitch mount bike rack is very stable even if you put multiple bikes at once. Loading the back of the car has always been a safe method, hence why the trunk is positioned there. So, having a rack at the back will provide a very safe place for you to carry your bike no matter how bumpy of a terrain you are going through. Also, this is the most convenient way of loading bikes as you only need to lift your bike less than 10 cm from the ground.
Anti-Sway
A hitch mount bike rack makes use of anti-sway technology which includes putting cradles or straps on the bike rack. This adds more points of contact which makes for safer transport. The cradles and straps also prevent the bikes from hitting each other or banging into the car every time you stop or when any major vibrations occur. The cradles and stapes are placed on the bikes frame, rear, and front wheel.