If you've got a problem with your stock exhaust system, or you simple want to upgrade it for performance sake, then you might be troubled by all the different opinions and facts mechanics and other people present to you. But you aren't alone, millions of people replace their car exhausts every year due to corrosion, poor performance or wear and tear, and that doesn't come as a surprise.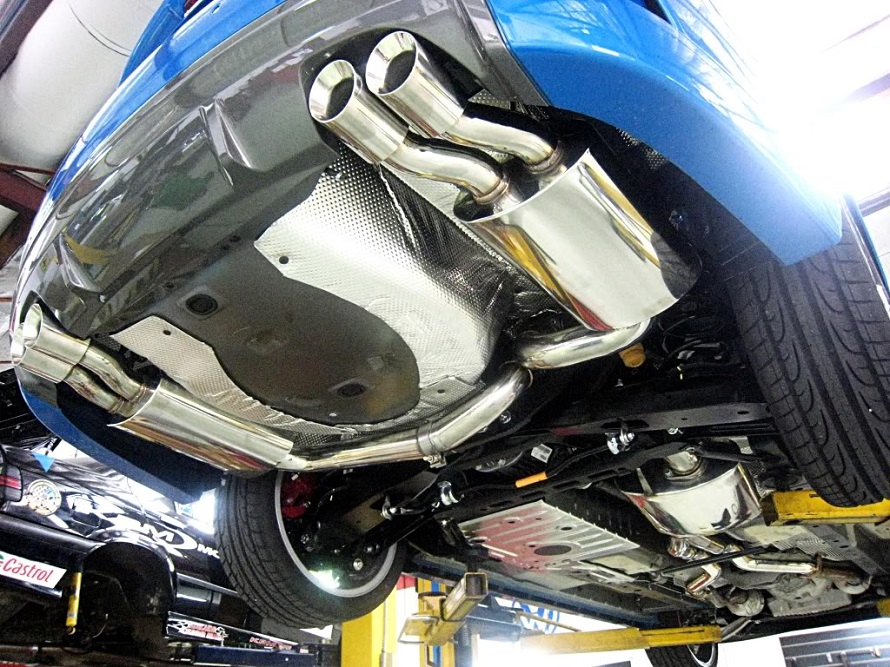 Exhaust systems go through a lot of exposure to carbon monoxide, oxides of nitrogen, moisture unburned hydrocarbons and much more. All of these gases ruin the exhaust system internally, while mud, moisture and corrosive salts, combined with vibration, high temperatures, bad road surfaces ruin it externally.
That being said, the material of which the stock exhaust system is made of isn't ideal for the occasion. This isn't because car manufacturers want to scam you, but they simply want to make the vehicle more affordable. The stock exhaust is made of materials that are much cheaper than the ones performance exhausts have. For instance, a stainless steel exhaust system can be twice the price of a mild steel one, but in the long run, it's worth its value in gold.
The reason I mention the stainless steel exhaust system is quite simple. It's guaranteed to last you a million miles, and likely to outlast your car. It's a durable and efficient material which is specifically engineered to withstand harsh and destructive conditions. Stainless steel is corrosion and rust resistant, as well as heat and moisture resistant. It works well in all climates and it also has a sleek look and can add to the appeal of any car.
When buying a stainless steel exhaust, you should strongly consider its size. There's a typical misconception that bigger is better. In fact, there are even some manufacturers who feel that way. A lot of studies show that in most cases, large pipes take energy out of the system by cooling the gasses or slowing the gas velocity. And if you know anything about exhausts, then you know that velocity and uninterrupted flow are crucial for the vehicle's performance.
If you want to take it to the next level, you can opt to buy a T304 stainless steel exhaust, which is of extremely high-quality and it's used in building aircraft. These exhausts are built with true stainless steel inside out, not coated with it just for show, no mild steel, no aluminium. It's the most reliable and long-lasting material on the market.