Storage trunks are some of the most interesting vintage objects that homeowners like to use in their interior design. They can give a contemporary interior setting some beautiful old-timey vibe, whilst of course also providing more storage space. What's more, decorating with a storage trunk, even though it's a blast from the past, not only won't feel outdated, but it can even give the place some sense of mystery, some edge, and even sophistication and luxury.
Stunning Pieces from the Past That Can Blend In with Modern Interiors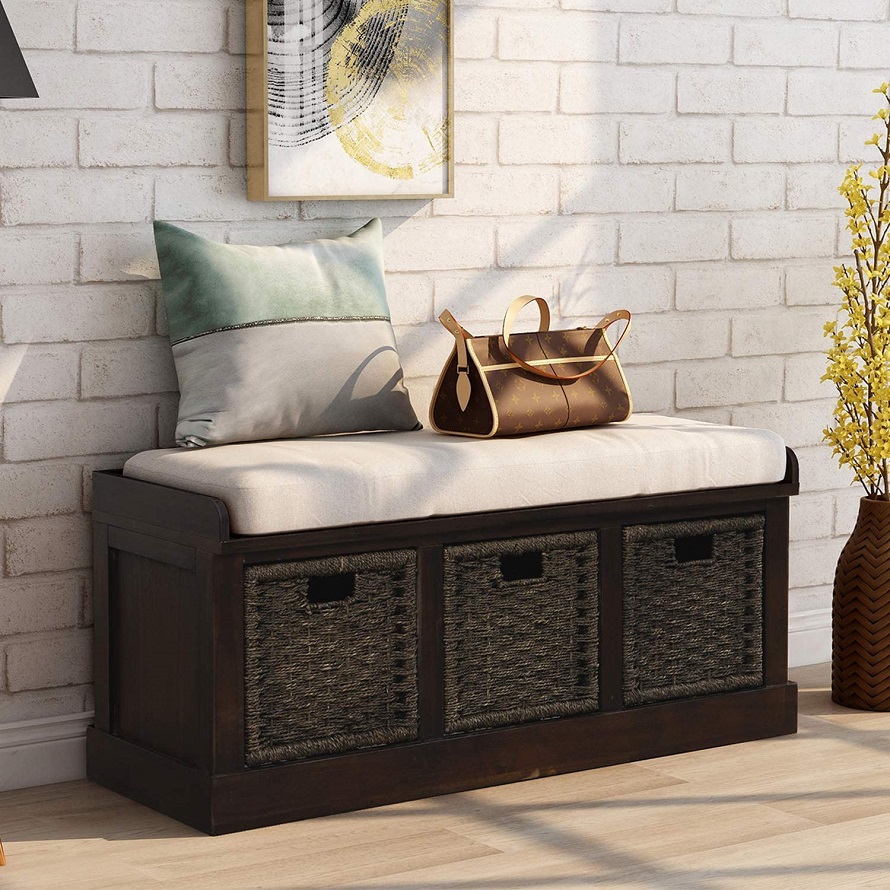 In the old times, they were used for storage both at home and for travelling, but nowadays these trunks for storage have become far more interesting. Available in a plethora of designs and made of all kinds of materials from wood to leather and plastic, a trunk can be an almost artistic object to have in your home as part of your decoration. So, if you are looking for unique and unusual ways to decorate, before deciding to go with the typical and conventional furniture pieces, you should look at some of the best storage trunks Australia has to offer.
These beautiful pieces can be used in many ways in your home design to enrich your rooms not only with more space for storage but also with a more eye-catching style.
Storage Trunks as Decorative Multi-Purpose Furniture
Any room in your home can benefit from a nice storage trunk, even the bathroom or in the hallway. These pieces can go beautifully with many different interior design styles. And best of all, they can be multi-purpose too. In small spaces, any item that can successfully play two or more roles is always welcomed. This of course doesn't mean that if you have larger rooms you shouldn't use a trunk for storage or for much more. Here are some ideas on how you can use these decorative furniture pieces.
A Trunk Can Double as an Unconventional Table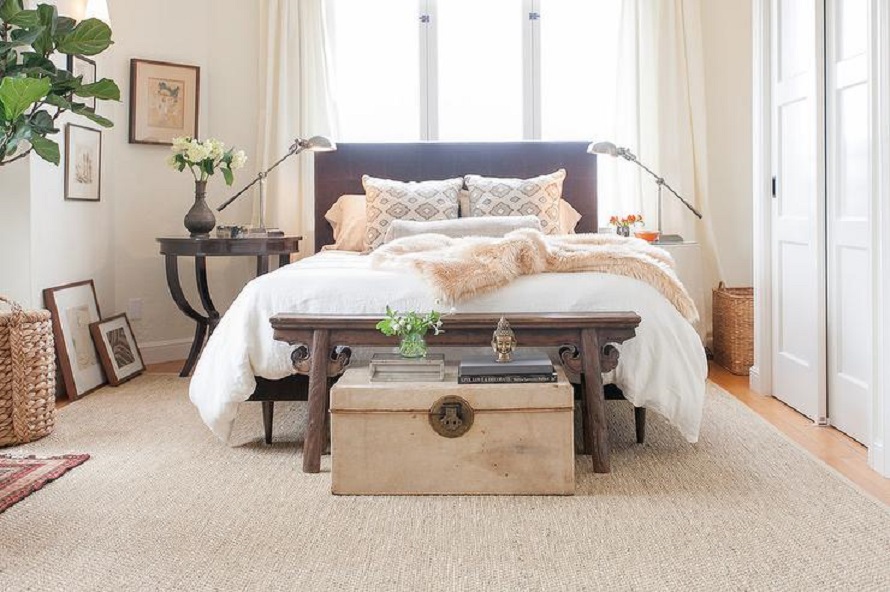 One of the most interesting ways to use a storage trunk is as a table. For instance, a nice big leather trunk can be used in lieu of a coffee table in the living room. This is a great option for smaller living rooms where extra storage is needed but there's no space for shelves and side tables. Nevertheless, a trunk can also look nice in a larger one too. Make sure that you combine it with the rest of the furniture, just as you would do with any other coffee table.
Depending on its size and shape, a trunk can also be a side or end table, in your living room, your bedroom or your home office. This way, you can store some season clothing or bedding, to free up space in your closet, or any items that you don't use at the moment or too often.
Feel Free to Use One as a Bench
Another nice way to incorporate a trunk into your home decor is to make it an extra seating option. If you have enough place, you can put it in the hallway or the entryway, for instance, and use it as a bench to sit on when you are putting your shoes on. You can add a mattress and cushions to create a stunning bench to sit on, and put it next to a window for instance.
End of bed benches or blanket boxes are great pieces of furniture that can give your place a lot of glamour, while also helping you stay tidy and organised. For some extra character, you can get a storage trunk and use it in this way, where you could also store your extra beddings, or something else.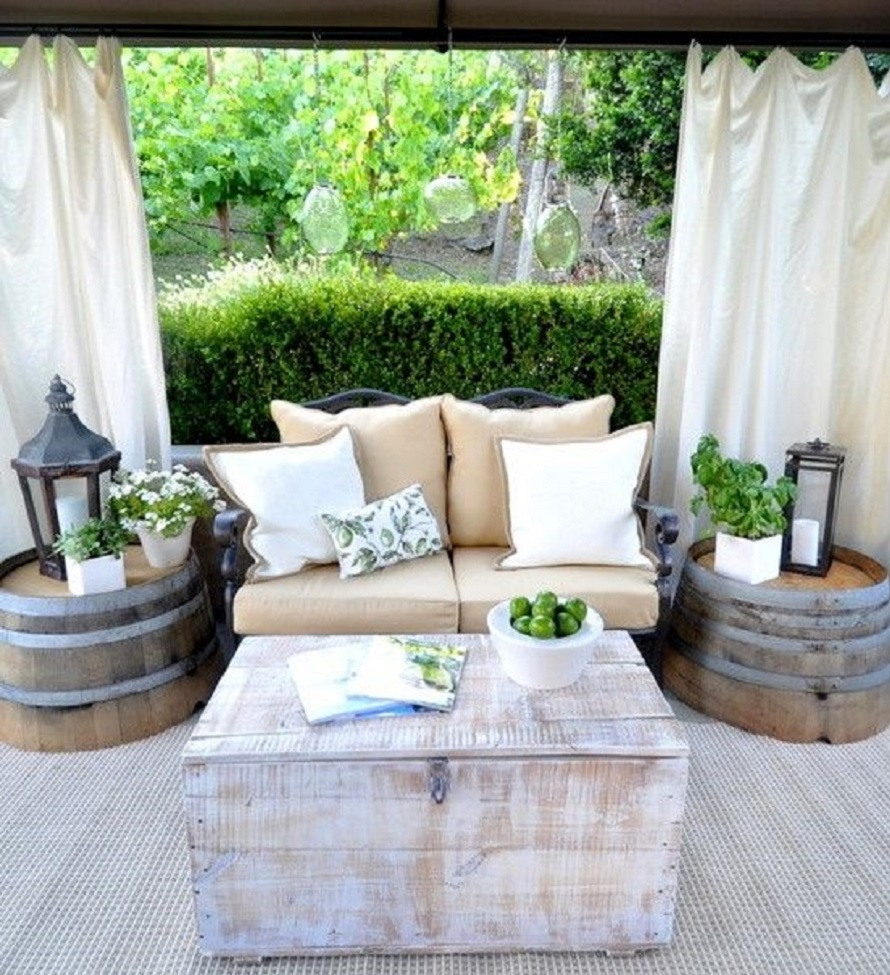 Depending on the size of the storage trunk, there are many other ways to use them in your rooms. In the bedroom, for instance, if it's not too big, you could use it as a bedside table, and if it's bigger, you can use it as a cabinet in the hallway or in the bedroom. If you need some extra storage on your porch, you can also use a storage trunk as a coffee table outdoors, as long as it's not out in the open, unprotected from the rain.
Trunks can be a great option for extra storage in your home, since they aren't as big as closets, and you can easily organise them with some dividers. So, if you don't have too much space, there are many storage trunks Australia wide that can be the answer.
Repurpose an Old Storage Trunk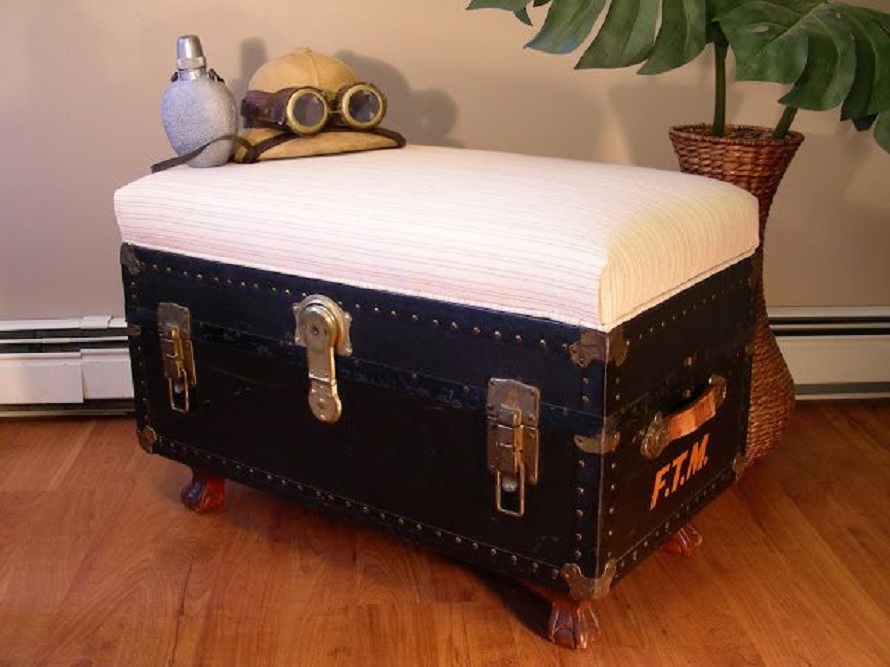 If you love DIY projects and have an old trunk lying around gathering dust in your garage, you can refurbish it and turn it into a vintage piece that can benefit your interior design. With some time, effort and imagination everything is possible. For instance, you can install some legs on an old trunk and make a small table out of it, or turn it into a small cabinet for storing wine and other drinks. Do some research and I'm sure you'll find plenty of ideas about what you can do with it.