We still have a day or two left until Christmas, so if you're like so many people around the world and you've postponed the gift buying procedure until now, buckle up, we're gonna gonna fast and ho ho ho. It's one thing what kids ask from Santa, but it's a totally different thing what Santa can actually bring them. With all the smart technology that's available to children these days, it's heartbreaking to admit that they hardly get out to play and enjoy the beauty of the vast outdoor activities that we all adored when we were little. So instead of getting them yet another Xbox, a doll, a tablet or a game for their Playstation, why not go with something that will be both fun and good for them? There ain't to kid that would say no to anything on wheels, right? Therefore, one of the coolest, yet safest toys that every single child loves is the scooter. There was a time when they kind of stopped being so popular among kids and we all went super nostalgic about them, but thank God manufacturers brought them back.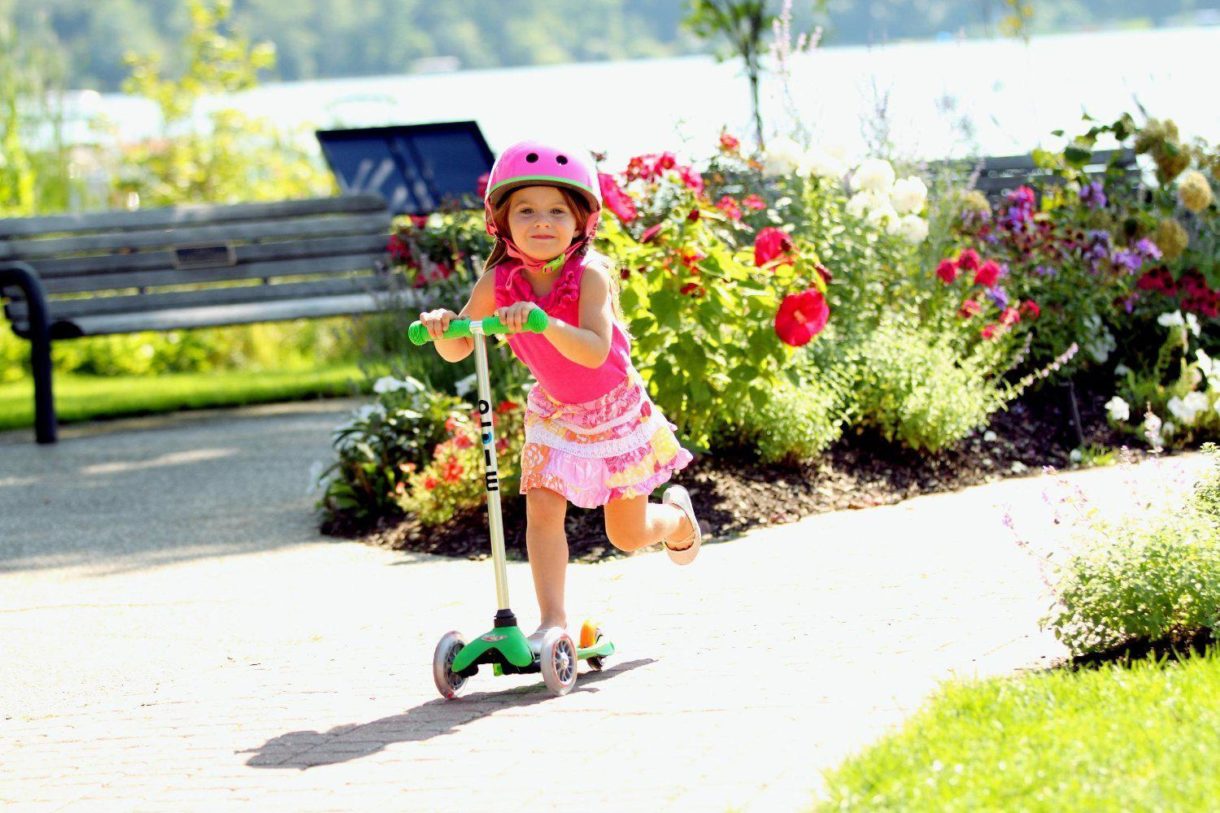 Scooters are fun for both grown ups and the children, plus they are safe even for the smallest members of the family. They'll get to have their own transportation that they can take to school, kindergarten, the park or at their friend's house. If you decide to make your kid happy and get them a "toy on wheels", micro scooters should be your first choice. There are many types of scooters to choose from, because everything depends on your child's age, personality and strength. A lightweight scooter is advantageous for younger children because it will be easier to control, lift up and manoeuvre. Another big plus lightweight scooters offer is that if the children eventually get bored, it will be be easy and comfortable for the parents to carry the scooter around. When it comes to older children on the other hand, there are bigger, heavier micro scooters that are strong enough to take the impact of tricks and stunts older children love to make.
And like I said before, there's no need for the little ones to miss out on all the scooting fun. The deluxe micro scooters are just what the little members of the family need and they will love them so freaking much. They are functional for the parents and fun for the kids and even offer enough storage space for all the toddler necessities.
Well, the idea of Sunday days at the park just turned super super fun. Get ready to witness your kids actually beg you to take them outside so they can ride around the city and show off their new scooting skills to their friends. Since New Year is just around the corner, offer your kids to start it off with new, healthier and better habits that they will enjoy so much. Happy shopping and happy holidays!