More often than than not, when it comes to all sorts of performing arts (dancing included) a great deal of people have the wrong impression that in order to leave an impression one must have an eye catching characteristic about them that guarantees the attention of the viewers. This notion generally translates into overdoing things, be it the clothes, the facial expressions, the moves and the makeup, or worst case scenario – altogether.
However, if there's one thing we can learn from the fashion icon Audrey Hepburn, that's that simplicity always wins. Apart form influencing the fashion world, dabbling in singing and starring in several movies, this incredible woman used to be a ballet dancer as well. And if you take a look at her pictures, you'll notice that she is captivating and mesmerizing in each and every one of them, yet, she's always so simple and effortlessly elegant.
As a dancer, you can implement this method and instead of competing for the attention with bold colours and flashy details, you can go for black and white combos and subtly eye-catching patterns such as polka dots or stripes. In fact, even a whole black outfit can work wonders and bring out the cat-woman in you when you hit the scene. Apart from that, this type of outfit will help the jury better concentrate on your body's movements, without any unnecessary distractions.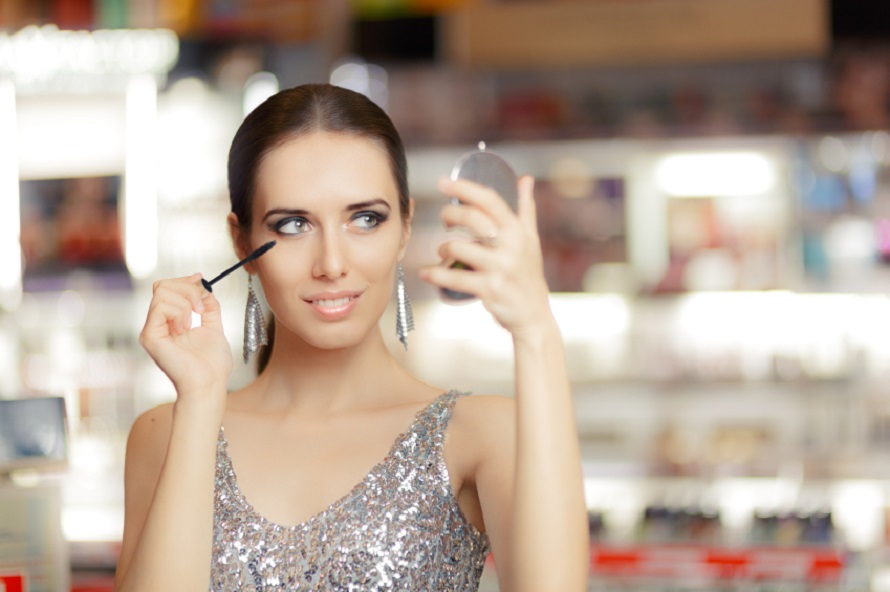 Regarding a dancer's makeup, the winning formula is as simple an neutral as possible, but you also need to be able to keep that look fresh for longer. For this purpose, you'll need the right beauty products such as brushes, eye-shadows, foundation, lipstick, lip-gloss, blush, wipes, eyelashes and last but not least – the right mirror for the job.
Firstly, the reason why I suggest you stick to neutral beauty cosmetics when it comes to the eye-shadows, lipstick and lip-gloss is simple – this type of makeup is a lot easier to touch up and a less riskier when it comes to how every little detail will look under those unforgiving lights on the scene. Now this doesn't mean that you shouldn't accentuate your features well, but not in a way that would overwhelm them.
For instance, it's no secret that full lips are more noticeable and make for an incredible facial feature, hence over-lining the lips has always been a thing… However, it is much better to follow your lips' natural form if they are already full or over-line them just a but with a more neutral toned lip liner (it should be a shade darker than the lipstick you'll use), then put a creamy, matte lipstick on top and finish everything off with a plumping lip-gloss that will make your lips pop up without risking looking like you just ate and smudged your makeup.
Note: Be careful with red lipstick because although it is a classic colour that can add a lot of liveliness to an all black outfit, unless you get an exceptionally quality one that won't smudge, you risk ending up with a the Joker's smile, once you get all sweaty, that is.

Finally, when it comes to truly stepping up the game and being fully prepared at all times, there's one item that's considered to be the perfect game changer – a LED light up mirror. With this type of mirror, you'll be able to achieve perfect makeup application in any lighting conditions. Just imagine waiting in line in a rather dark corridor, right before you have to get out there in front of the audience and being able to check every little detail in perfect lighting. Quite convenient, right?
This highly useful portable dance accessory can provide a clear and bright reflection wherever you need it and there's no doubt that it is one of the most worthy items you need in your competition bag. What's more, these mirrors usually offer the option for two standing positions, for added convenience, a touch screen button that activates the LED lights when you need them and a USB charger.
As you can see, thinking about how to make your routine more efficient and simpler is something that will pay off much more in the long run and the consistency of that can play a role in developing your signature style – one you can easily achieve and maintain. Less fuss, more class and sharper focus can be your new motto if you pick the right beauty products and stray away from things that can only be a nuisance.