One of the most underlooked aspects of off-road driving that can make or break your experience is visibility. While most people don't take the visibility in front of them when driving on the road for granted, roads are generally almost always illuminated at least slightly by road lights and other vehicles. Off-roaders, however, can't rely on anything else except their own lights. That being said, adding extra off road lighting onto your 4×4 is the only way to improve your visibility.
One of the most common 4×4 off road lighting solutions are LED light bars. This type of lights reduce the amount of shadows that are cast by rough and bumpy terrain, as they're placed high on your roof, allowing you to see everything clearly. As is the case with most LED products, light bars are easily accessible and are becoming more and more affordable. LED lights are the most advanced type of light source, as they're the most efficient and durable, making them ideal for off-road applications.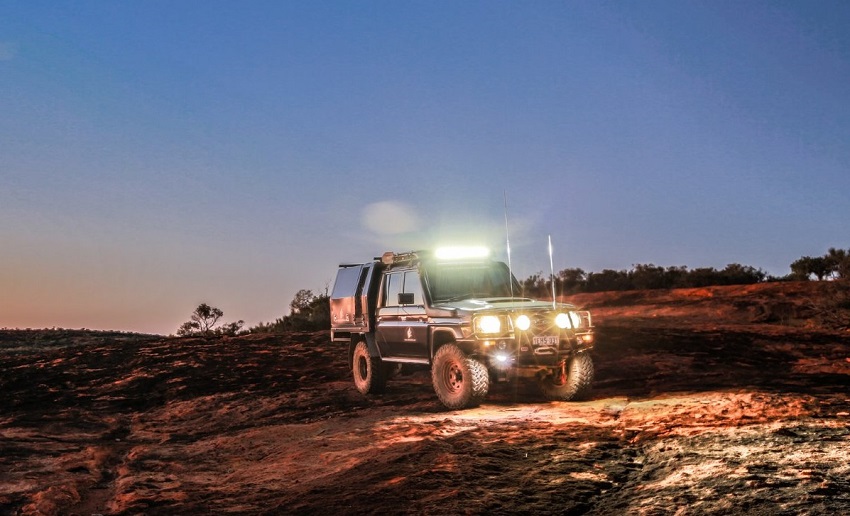 The fact that LED light bars are extremely efficient means that they won't wear your vehicle's battery as much as other types of lighting solutions would. In terms of durability, they excel because they're made of solid-state components that are shock resistant, and unlike conventional light bulbs, they won't break from riding through bumpy and rough terrain. The diodes are instead secured in their own casing, and they project a steady beam of light that doesn't flicker from vibrations.
As a result, LED lights last much longer than other types, and if you treat them and maintain them properly, you can get more than 50.000 working hours out of them. You can pick between different colour temperatures in order to get the type of illumination you prefer. For instance, you can get LED lights that illuminate a white light identical to natural daylight, as that's the ideal type of colour temperature, simply because human eyes adapt very well to it.
You can find curved and straight LED light bars that can switch between a floodlight and spotlight mode to fit your specific needs. This makes them versatile lighting solutions for both on and off-road driving. Further, you can find a model that will seamlessly fit your vehicle without taking away from its appeal. When shopping, look for LED light bars that come with a lengthy warranty so that you know your money is well spent and that the manufacturer fully stands behind the quality of their product.