Every mum's priority is providing her children with the best experience while growing up. From their first baby steps to their first words – we all want only the best for our little ones. And on the topic of "firsts", I'm sure you're nervous and have a lot of questions about your newborn's first soak.
Even though every baby's first home is water, soaking them in a bathtub is totally different than their time in the womb. If it isn't handled properly, it can be a stressful experience for you, and for your baby too. One of the most important things when it comes to bathing a newborn is the approach. You should always be gentle with the baby, and slowly put them down into the bathtub. If the water makes your baby upset, don't force them.
Babies are connected to their mothers, and can easily absorb their energy. Make sure you're not nervous and afraid about your little one's first bath because they can probably feel it too. It helps to keep your hand on their tummy or their chest while bathing them. This makes the baby feel secure and less scared of the water. Also, talk to your little one during the bath time while maintaining eye contact with them. This is another useful tip to keep the baby at ease.
But besides being relaxed and having the proper approach, it also helps to have the right products. Nowadays, there are plenty of places where you can order baby bath products to ease the process for yourself and make it a pleasant experience for your bundle of joy.
Baby Bathtub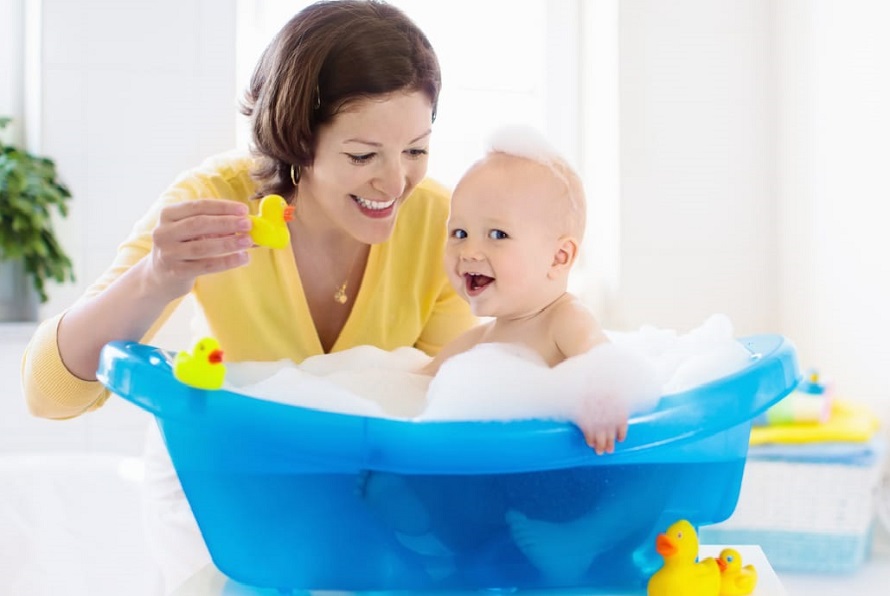 Baby bathtubs are not the newest innovation, but nowadays, they have truly developed to ensure the best bathing experience. They are designs made to support your baby's delicate neck and back and make them feel safe while giving you access to properly wash their body. Depending on your needs you can choose a tub that can be placed in the sink, in your own bathtub or on a counter.
There are also bathtubs that literally grow with your baby – they can easily be adjusted to the baby's changing size. These bathtubs are usually upgraded with a mesh sling that supports your infant's body, and frees up your hands for washing your baby easily. When your baby outgrows the mesh sling, simply remove it, and turn it into a toddler bathtub. These bathtubs are spacious enough to let your toddler play and have fun while you bathe them.
Bath Spout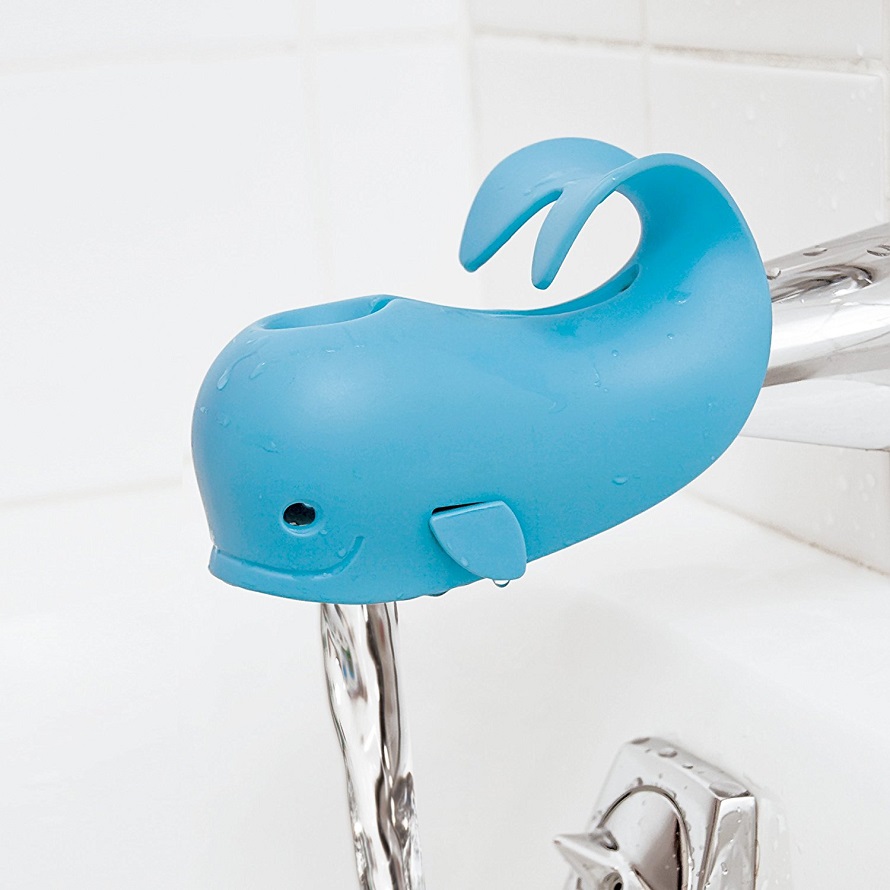 This rubber-made spout keeps your toddler's head safe from accidental bumps while washing them. Simply place it on the bath or sink tap, and stop worrying about your little one hitting their head while splashing around in the tub. They are made to fit almost every tap while letting the water flow through the blowhole. A spout is a must-have for a baby toddler bath products collection.
Bath Mat

Simply, place this mat under the toddler when in the bathtub, and provide them with a comfortable, non-slippery experience. The bath mat comes in different shapes and colours. Choose the most entertaining option for your little one, and you're ready for a bath.
Folding Bath Stand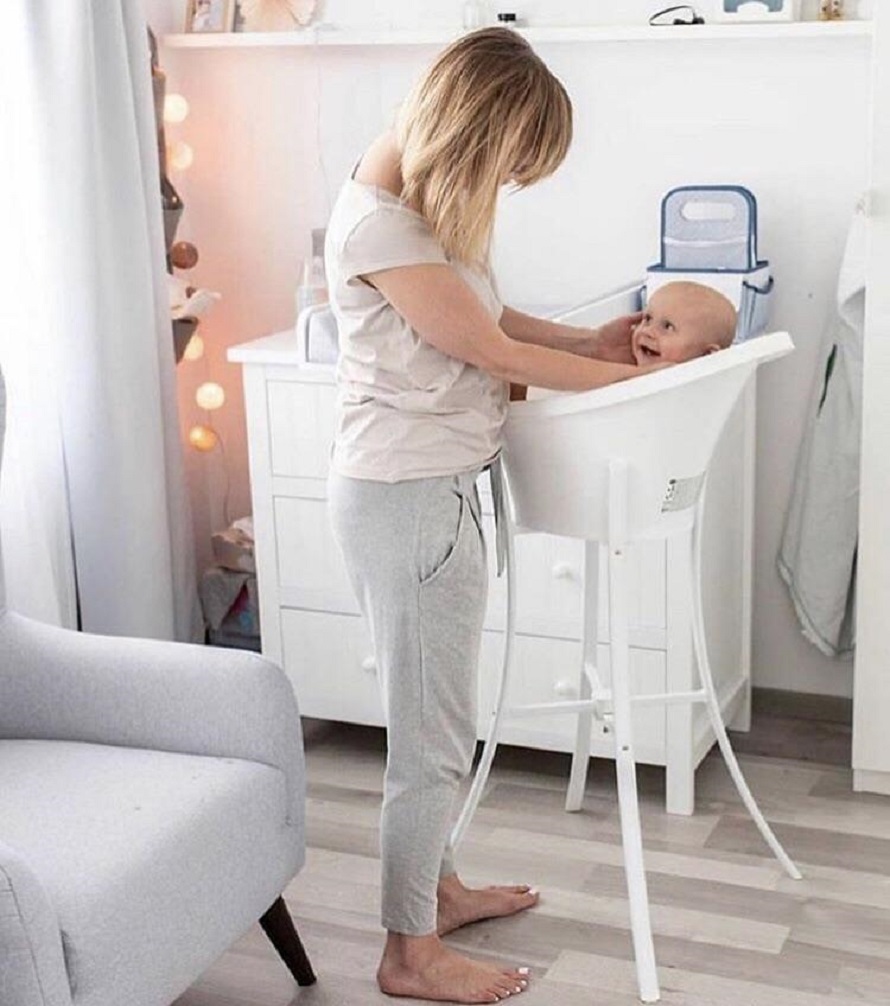 If you're struggling with back pain, or recently had a caesarian section, keeping your body in a bent position, and the transitions from kneeling to standing can be painful. If that's the case, a folding bath stand is the perfect baby bath supply for you. Simply adjust the height to your needs, and bath your little one painless.
Padded Elbow Rest and Kneeler

If you're not feeling comfortable while bathing your child, you'll be more likely to rush the process and ruin your baby's experience. It helps to get a padded elbow rest, and a soft kneeler to make yourself more comfortable and share the pleasant bathing experience with your little bundle.
Bath Toys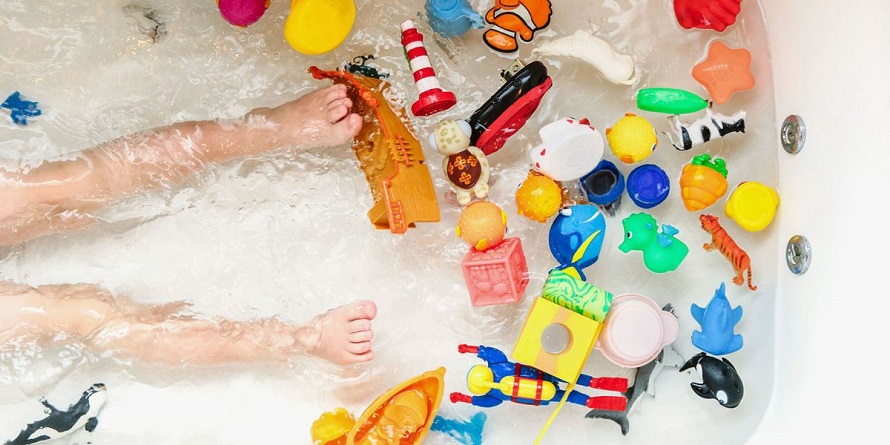 While toys might not be essential to the first soak, they will come in handy over time. So, while you're at it, it won't hurt to get some toys too. What is bathing without toys? A boring "can't wait for it to be over" experience for a baby or toddler. When we used to be little, our moms used to give us rubber ducks to play while bathing. Now, this collection is enriched with different kinds of toys – from different fountains, fishing boxes, to basketball hoops. This way you can turn bathing into an adventurous journey for your angel, and keep them distracted while you wash their body properly.
Additional Products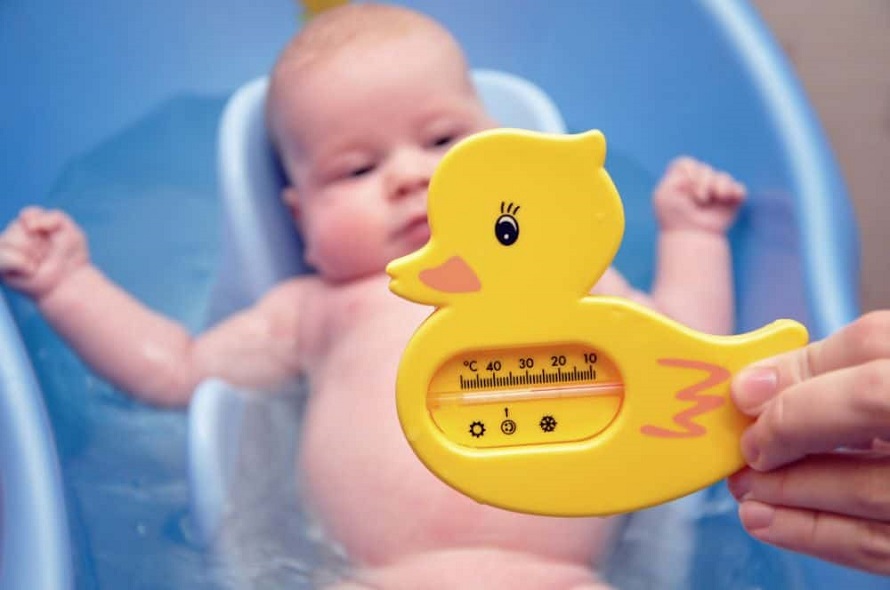 The list of baby bath supplies doesn't stop here. A bath and room thermometer is also essential. It helps you adjust the room and the water temperature to prevent the baby from getting burned or being too cold. You might also want to get a bathroom toy organiser to gather everything neatly after your little one's water adventure.
You can save time and order baby bath products from trusted brands online. These products will be delivered straight to your door wherever you are in Australia, while you spend time with your little bundle of joy!
Other Things to Keep in Mind

To ease the process for yourself even further, make sure you do all the preparations before you carry your baby into the bathroom. Put on some relaxing music, get a hooded towel and all the shampoos and washing products. Make sure they are safe for your baby. Aromatherapy with essential oils and perfumed shampoos are a great relaxing option for adults, but babies' skin is soft and sensitive, and they may irritate it.
After you're done with your bathroom adventure, make sure your baby's skin is properly dried. Pay attention to the sensitive areas and creases, like the armpits, groin, neck, behind the ears and under the chin.
Now, it's time to dress your baby in clean clothes, starting from the nappy. Make sure you're gentle while doing so. Your baby's arms and legs are still fragile, and you shouldn't use apply any strong pressure.
After you've dressed your little one, it's sleepy time.
Nighty night, till the next bath!