Whether you tend to use it for slipping on after a shower or for lounging in coddled comfort, the most important feature to pay attention to when buying a robe is the fabric it is made from. To get a quality and unique robe that will stand the test of time and will make you feel as if on Cloud Nine every time you wear it, your best bet is shopping from stores that specialize in cotton robes.
You can either shop online or from brick-and-mortar stores. I've found that online shops offer a much greater variety of models and often have great deals. However, regardless of where you buy from, there are a couple of types of cotton robes materials you can choose from.
Cotton Terry
Classic and cozy, cotton terry has been used for decades for the production of towels and robes. Available in different thread counts and weights, the material has great water absorbency and it is commonly used in spas and hotels. One downside of robes made with cotton terry is that the more water they absorb, the heavier they become. In other words, wearing a cotton terry robe for a long time after you've showered is not a good idea as it may become bulkier.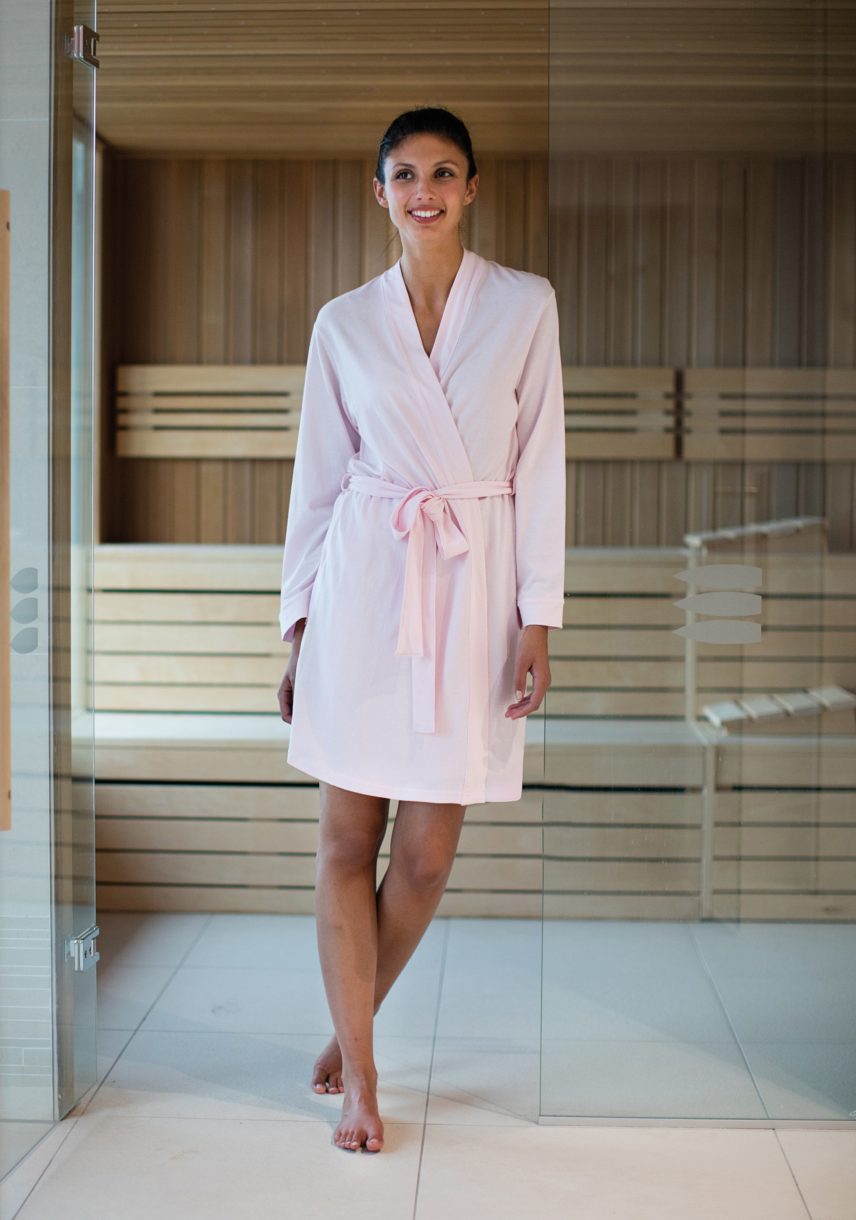 Cotton Waffle
Easily recognized by its signature square or diamond texture pattern, cotton waffle is a material that has the absorbency of cotton but is thinner. The fabric has thermal properties that provide warmth and insulation by trapping the body's heat and forming a layer next to the skin, which increases heat retention.
Cotton Velour
Perfect for a winter evening, cotton velour has the velvety texture of polyester velour. Being soft and thick, it is the perfect fabric for winter robes. Ideally, robes made from cotton velour should have a cotton content of at least 80 percent.
How to Care for Your Cotton Robe?
As with any special fabric, there is a number of things you can do to ensure that your cotton robe will last longer and will continue to be soft and luxurious as it was when you bought it. First, check the care instructions and make sure to follow them. If there aren't any, the best thing to do is wash your robe separately in a soft cycle with non-bleach detergent. Wash it in warm water, tumble low and then hang it to air dry it.