All things electronic have their weak points and no matter the materials that they are made of, their lifespan and level of operation won't stay the same over the years. However, proper handling and a little maintenance can go a long way. There are a few things to bear in mind to keep your battery operated strapping tool in good condition and that exactly what today's blog post is all about.
Battery
As in every portable electronic device, the battery needs to be replaced from time to time but to get the most out of it, you'll need to change the way you're using the device. A standard battery operated strapping tool today uses a preprogrammed touch panel that lets you choose from various modes and this component uses up more power than a device without it. What you can do is charge the device more frequently but not fully – try to follow the 80/40 rule. I know this rule is mostly used for smartphones but the same batteries are used in both devices.
Learn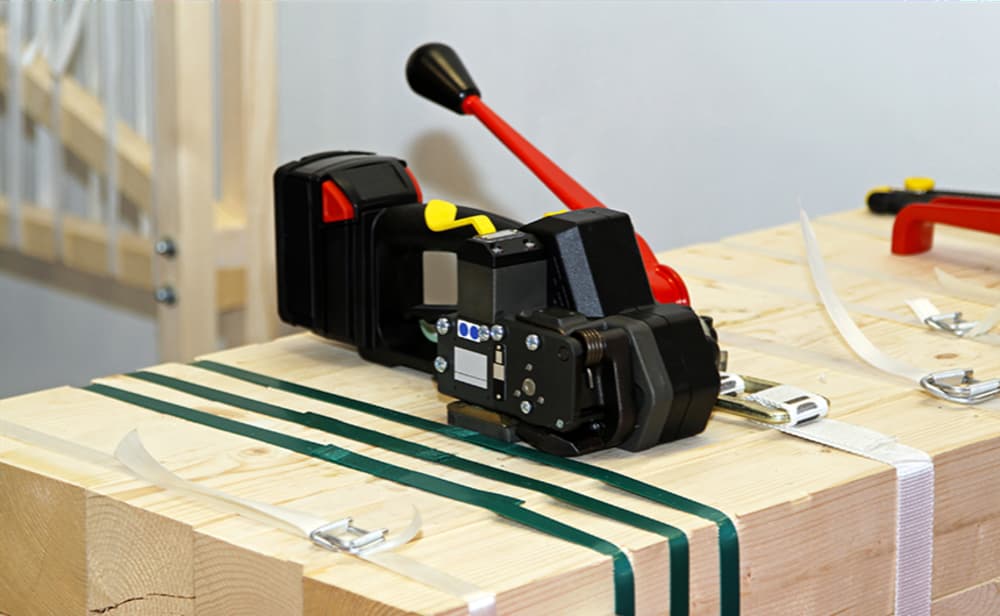 Knowing how to use a battery operated strapping tool properly will not only make you more efficient but it will also help reduce frequent issues. The more you know how the device operates the better you'll be at solving various problems and making the most out of the device. When a tool is not used properly the chances for wear and tear are greater which can affect the build of the device and thus its life expectancy.
Adjust & Test
The more you use the device the more wear there will be – however, that is perfectly normal as long as you take care of it. Check if there are fasteners that need to be tightened or if there are parts that need to be replaced. Also, the tool needs to get calibrated from time to time in order to keep working at its best and certain parts need to be realigned. Minor but frequent tweaks will help keep it running longer. It is good to test the tool after calibration and on a regular basis so you can address issues as soon as they appear.
Clean
A small speck of dust can sometimes affect how the tool functions, that's why it is good to wipe off any debris or dust that has accumulated on it. To prevent any jams from happening its best to clean the strapping tool after the end of your shift or after heavy use. Quick but frequent cleaning will keep it in in great condition and properly functioning.