When it comes to makeup, flawless, well-blended and smooth looks are all the rage these days. And that can be easily achieved if you have the right tools – makeup brushes. This is extremely important because no matter how expensive and quality products you buy, if you don't have the right applicators, you can't achieve that flawless and smooth makeup look. This goes especially for those of you who don't have smooth, acne and blemish-free face skin. Simply put, make up brushes can really make or break your look.
Even Application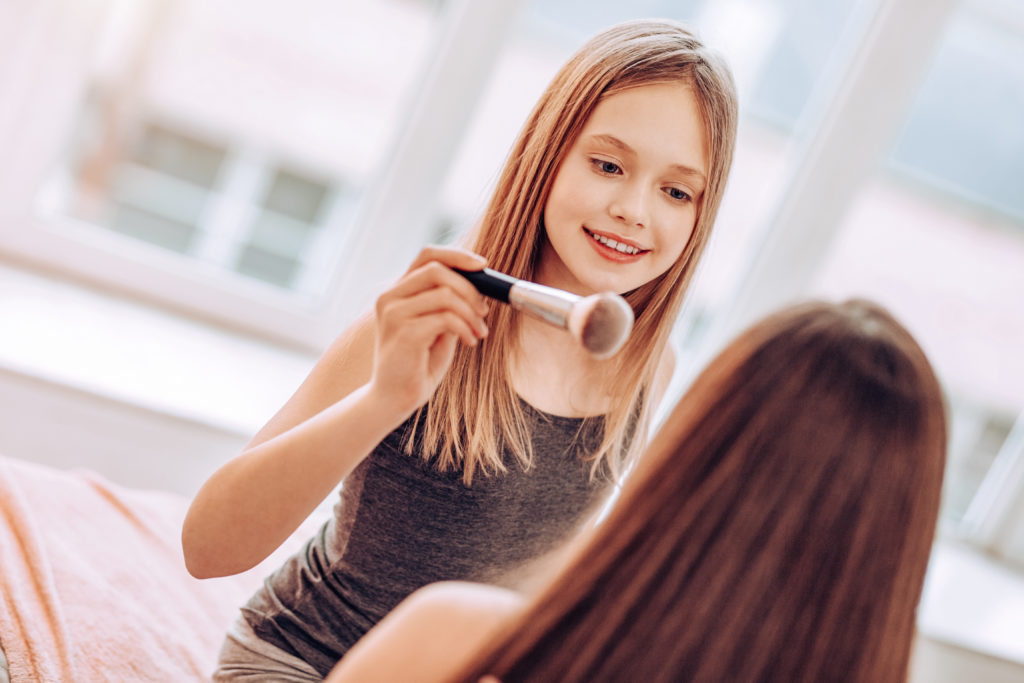 Applying make up is easy, if you have the right products. Whether talking about applying primer, liquid or powder foundation, blush, lipstick or eyeshadow, makeup brushes are the ideal application tool. A good brush will allow you to apply the product evenly on your face, helping you achieve that airbrushed look. This is especially important for applying liquid foundation. You'll avoid patches or unevenness only if you apply liquid foundation with a good face brush.
Great Coverage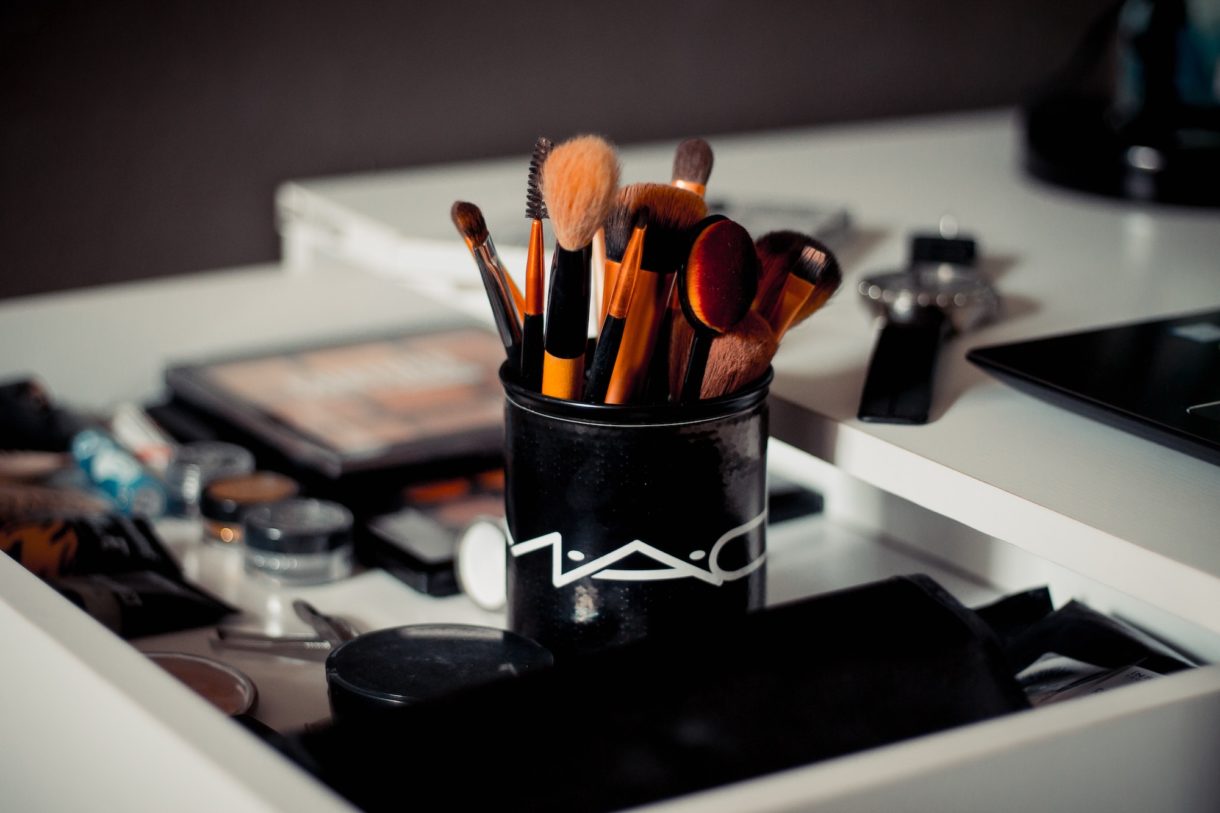 Makeup brushes also allow for great coverage. Even when compared to the holy grail beauty blenders, more often than not, makeup brushes are the winners in this battle. Quality face brushes are usually made of extremely soft hairs which can contribute to that airbrushed face look you strive for. Just keep in mind that the foundation's quality and type is closely related to the finished look. Regardless of your tools, you cannot expect to have full coverage if the foundation, BB/CC cream you have, offers poor coverage.
Easy to Build Up the Product
Face brushes give you the ability to control how much makeup you put on your face. In addition, makeup brushes won't soak up the liquid foundation like sponges tend to do, which means you won't end up wasting your product.
Long-Lasting
When compared to sponges, makeup brushes can last quite long, especially if you take proper care of them. Although the choice of inexpensive brushes is huge, investing a bit more always pays off. Not only do they look better, but they are also more quality. No matter how dirty they get, a simple wash can bring them back to life in no time. This will save you a lot of money in the long run as you can use brushes for many months.
How to Clean Makeup Brushes?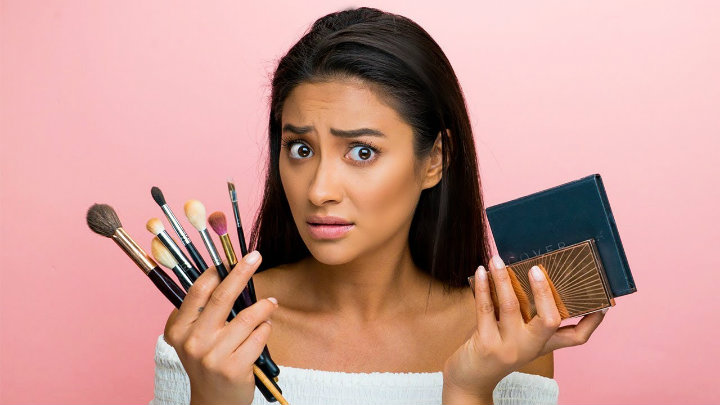 Depending on how often you use them, cleaning your brushes at least once a month is important to prevent bacteria buildup. Water and soap are the two main things you'll need for the purpose, but adopting a good cleaning technique is also important in order to prevent skin breakouts caused by bacteria.
Quick and Effortless Look
Another reason why so many women love applying makeup with brushes is because of the easy of use. Since makeup brushes allow for even application without too much effort, you can even create a more glamorous look in 20 minutes or so. And in the morning, when you are short on time, you can achieve your daily natural office look within 10 minutes. A good face brush can really do wonders, so investing in a quality one surely pays off.
Gentle to Your Skin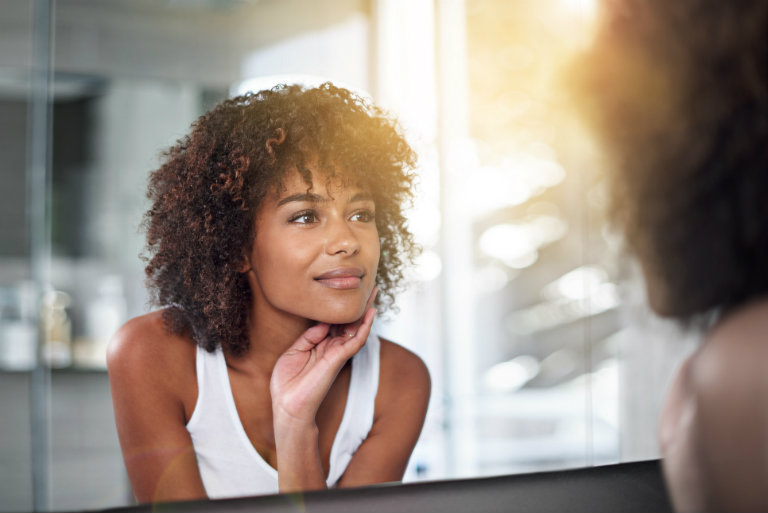 Not only do they last longer, but quality brushes are gentler to the skin as well. Quality makeup brushes feel soft and gentle against the skin, just like a feather. This, in fact, is the first sign that the brush is made of high-quality bristles. In case the bristles fall or they feel rough and scratchy on the skin, this means that the brushes are of poor quality. Unfortunately, this can lead to numerous skin irritations and faster ageing.
Additional Info
In case you decide to invest in a set of brushes, you'll notice that some of them come with a sponge – blender. In case you want to try it for applying your foundation and baking powder, you should also know how to clean it. There are three ways how to clean makeup sponges and you ought to look into them carefully and decide which one suits you the most.