Spending quality time with your family is the key to a developing a tight-knit relationship between the family members. The busy working schedules of us parents and the school projects and activities of the children can sometimes make it hard to maintain such close relationship. That is why you should make an effor to turn it into a tradition to do interesting together, reconnect, make memories and have the time of your life. There's no doubt that a family camping trip would be the perfect way to do that. Here are several tips to get you prepared for the perfect family adventure.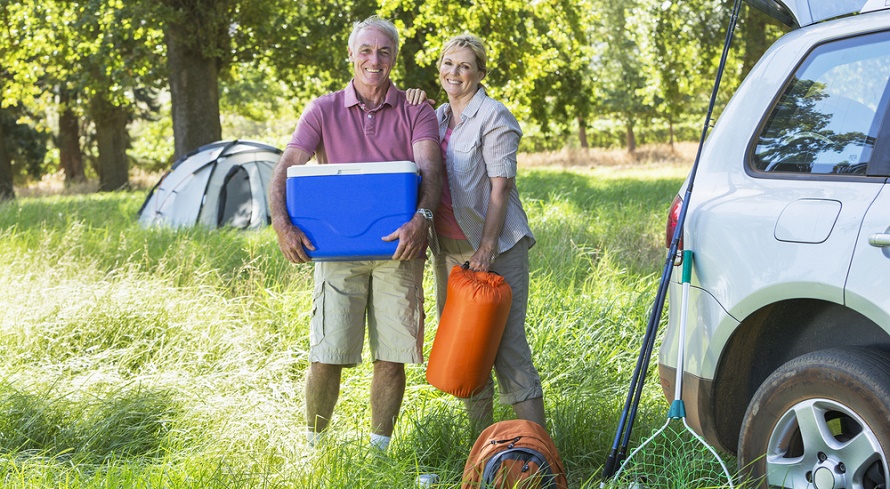 First things first, you'll need to pick the rigth destination. You should be aware of the abilities of your co-campers and pick a camping site accordingly. In addition to this, you should think in advance about all the things you need. Keep in mind that not everything your children use all the time is essential for your trip. Pack only those things that will provide a simple, yet comfortable way of living for the next few days: a first aid kit, sleeping bags, rain gear (like ponchos), flashlights, sunscreen, insect repellent and hygene products.
Furthermore, make sure you check the weather forecast for your planned period so that you know what kinds of clothes you'll all need to have with you. And maybe the most important thing of all is to plan your meals in advance. This means that you should carefully plan and pack all you and your family are going to eat during your stay.
In order to keep all the drinks and food fresh, you'll need to equip yourself with a cooler that has good insulation which can beat the Australian heat and maintain the freshness of your drinks and food for the whole camping trip experience. You can buy such cooler online or from a physical store and since most of them offer enough storage space, you can be sure that you'll be able to get everything you need for each day's meal plan.
If you have a family dog that you don't want to leave behind, you can take it with you as long as you make sure that the place you've chosen is pet friendly. It would be a shame to bring your pet along, only to realize really soon that it cannot be a part of all your activities. Also, it is very important to plan your dog's meals as well. Kibble is a great option for such trips, but if you want to mix it with liquid canned dog food, these cans will also need to be stored in your cooler. In order to make sure make sure that everything is leak-proof, you'll need to package everything in resealable containers or plastic bags. You can find similar tips for making the most of your cooler online.
Finally, don't forget to give your children a chance to feel involved in the whole process of preparing for the family trip. For instance, you can give them tasks to come up with some fun camping games or activities you can all take part in while sitting around the bonfire at night.