If you aren't sure what kind of RC vehicle you want to get, but you want to be able to ride it around your house, outdoors and on different terrains, consider investing in an RC truck. They are good for off-roading and climbing up steep hills, as they are pretty sturdy and rigid. RC trucks aren't as fast as buggies or F1 RC cars, however, they are both heavy and easy to handle whilst having immense torque power. If these features thick off most of your boxes, you'll sure love one of the below-mentioned types of RC trucks.
Monster Truck
Monster RC trucks best represent this category of RC vehicles. This is an all-terrain mean machine that has big tires and a lifted suspension – which is a good thing since they are not easy to handle at high speeds. Hobby RC trucks are best used for off-road bashing, driving over rocks, hills and sometimes over other cars (although not recommended), thanks to their powerful torque and tough build. If you go for a gasoline-powered truck, you'll end up having an almost indestructible vehicle.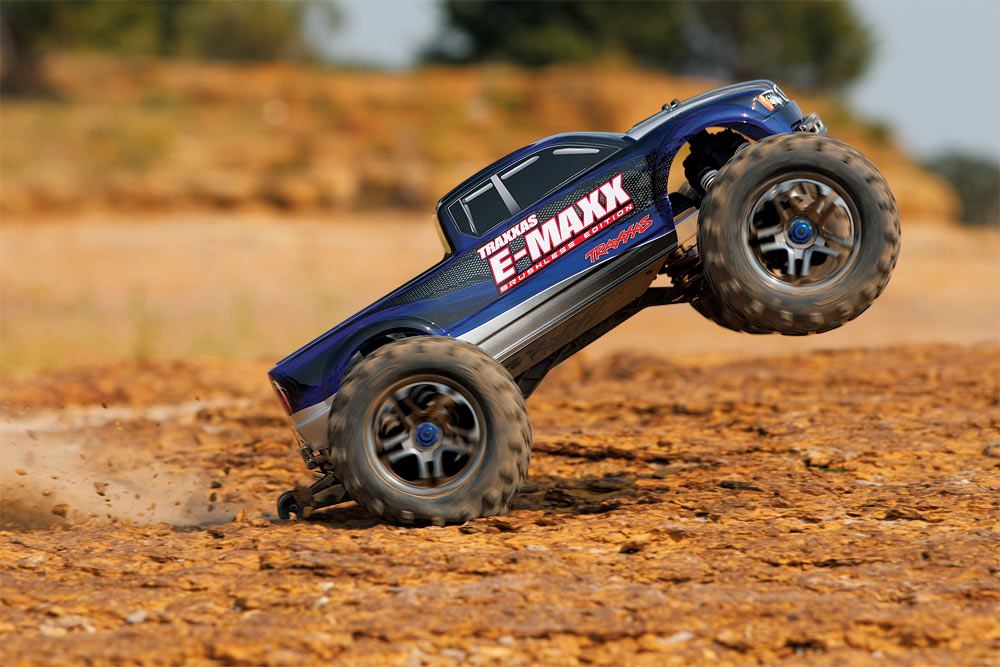 Short-Course truck
Although not as powerful as monster trucks, short course trucks are one of the most popular types of RC trucks, as they combine features from buggies, trucks and racing cars. They are oftentimes called CORR (Championship Off Road Racing) trucks as they have a narrower body than monster trucks, less suspension, and smaller wheels while having one unique feature – a wider outer body that covers the wheels. They perform best on dirt and pavement, however, their lower body makes them unwieldy on high grass and coarse gravel.

Truggy
Unlike most hobby RC trucks, truggies have features from both the buggies and trucks. This gives them the agility of buggies and the stability of stadium trucks, while also using other features like a four-wheel drive and bigger tires. Ltely, truggies have been rising in popularity because the kits that they come in allow you to convert a monster truck into a truggy, and some can even be made from buggies with just a simple change of tires.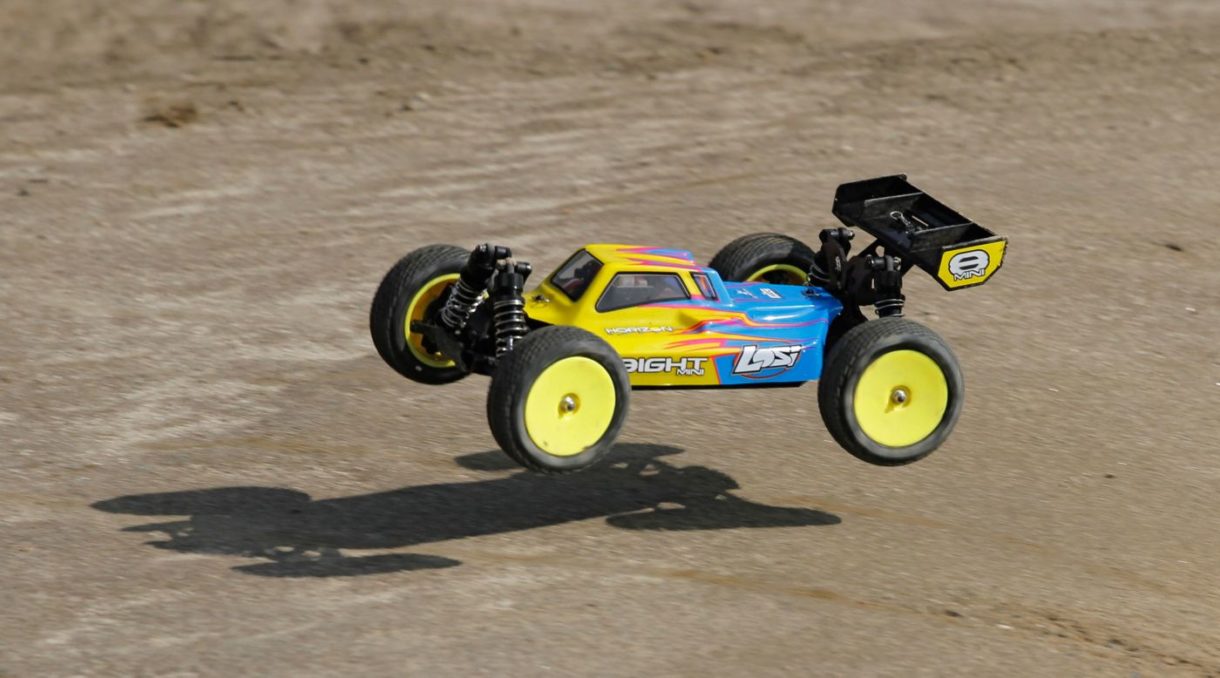 Stadium truck
Not to be confused for a truggy, as this type of RC truck sometimes looks a lot like a buggy with a modified body. The stadium truck has a higher suspension which allows it to drive well on pavement, gravel, dirt and sometimes even grass without too much of a hassle, and similar to the monster truck it has very big tires. This combination of features gives the stadium truck good ground clearance, improved handling and stability and an added full-scale counterpart, designed to run on a stadium field that has a temporary off-road track – just where its name comes from.